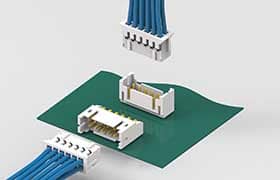 Scondar manufacturing reliable Wire to Board (WTB) connectors & cable assemblies with pitch sizes from 0.8mm to 6.2mm pitch or even bigger. Scondar can help you come through from ideas to products with our rich experience on OEM ODM connectors. Most of WTB connectors we listed below were replace of brand connectors like Molex, Jst, Hirose, Jae, AMP, Dupont and more. And we can also offer ORIGINAL connectors according to your request when you need cable assemblies.
 ( contact us if you didn't find the brand listed below )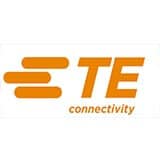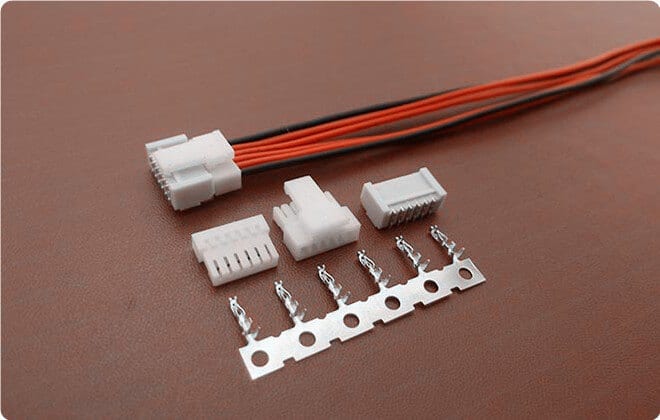 SCT1010 Series
Cross: JST NSH1.0 Connector
Pitch: 1.0mm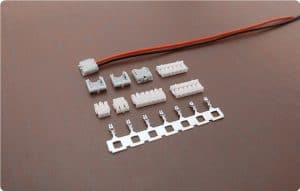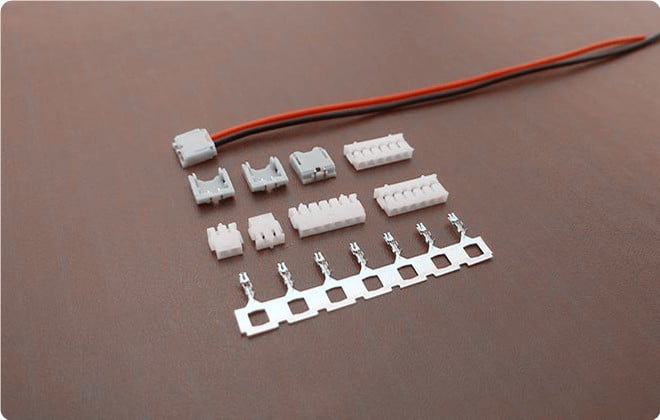 SCT1202 Series
Cross: Molex PicoEZmate
Pitch: 1.2mm
Cost-Saving Wire-to-Board Connectors
Scondar's Collection of Electronic Wire-to-Board Connectors Fit for Your Needs
Affordable, ODM/OEM Connectors Likened to Molex, JST, Hirose, Jae, Amp, Dupont and many more!
Scondar has it all. Whether you need a replacement for your JST, Molex, Hirose, JAE, Amp or Dupont wire-to-board connectors, we provide! And at a much affordable, down-to-earth prices, too!
A Wide Variety of Wire-to-board Connector Types
Scondar is a manufacturer of replacement connectors for different wire-to-board connector types. These devices connect a wire to a PCB or Printed Circuit Board, enabling connectivity in two or more circuits.
A Variety of Pitches to Choose From
Different pitch sizes can be be chosen from 0.8mm to 6.2mm pitch or even bigger.
Options available for custom wire harness
Scondar has a wide range of wire harness options such as a variety of wire diameters, twisted wire pair, jacketed multicore, shielded and many other options. Custom-packaged assemblies are also offered to meet customers' specifications
Benefits of Scondar's Wire-to-Board Connectors:
Several Wire-to-Board Configurations
Scondar offers a wide variety of wire-to-board connectors with design flexibility and in various configurations to choose from such as top-entry or vertical-entry connectors and side entry or horizontal-entry connectors, or from a straight, single position header to a right angle one with multiple rows and 150 positions.
Wide Variation in Number of Circuits
There are a number circuits ranging from 2 up to 17 to choose from, making allowing adaptable power delivery for various system requirements.
Friction Lock and Crimped-Style Lock Mechanism
Intendedly manufactured for combining both flexibility and reliability, these low-profile connectors are equipped with a friction lock and crimped-style lock mechanism for safe fastening and removal of the wires from the board.
The crimps are well engineered to be air-tight, preventing oxygen and moisture from reaching the metals, causing corrosion. Thus, the connector can be easily removed from the head without holding the wires.
Cables are connected to a PCB by using a Scondar female connector terminated to a cable. Individual wires are then stripped of insulation, crimped and inserted into the female housing completing the assembly. The completed assembly will then be mated with a male PCB header that may be locked, latched and polarized.
Pre-Plated phosphor bronze contact material
Provides excellent spring performance with high fatigue and corrosion resistance.
Terminal Protection Assurance (TPA) Technology
Utilizing Terminal Protection Assurance(TPA) Technology, Scondar manufactures wire-to-board connectors with enhancements in its connector housing and contact design to help prevent connection failure.
Strong Solder Tabs for SMT Options
Assurance of header to PCB connection retention is maintained, the durable, strong solder tabs act as a strain relief for the SMT solder tails minimizing the chance of solder joints breakage.
User-friendly, with its completely polarized housing
Scondar has an improved design configuration of this connector paving an easier way for users to prevent the plug and receptacle from being mismated, causing stress on the connector.
Offering Extensive Customer Care and Wire-to-Board Cable Assembly Service
Scondar has a group of professionals specializing in electronic wire connections. They offer wire-to-board cable assembly service to their clients, delivering your projects into the next level with great customer care and service reliability.
Didn't Find The Right Products ? Ask For Help!