SCT6200 Series are compatible with JST L6.2mm pitch series wire to wire connectors.
| | |
| --- | --- |
| Series | SCT6200 Series |
| Contact Pitch | 6.2mm |
| No.of Contacts | 2 to 15 positions |
| Current | 10A (AWG #18 to #26) |
| Compatible | Cross Jst L6.2 Connector Series |
| | |
| --- | --- |
| Part No. | SCT6200 |
| Compatible: | JST L6.2 series connector |
| Pitch – Mating Interface | 6.2mm |
| Circuits | 2-15 |
| Applicable wire: | AWG#18-#26 (Max.OD:2.5mm) |
| Current Rating: | 10A |
| Voltage Rating: | 300V |
| Temperature Range: | -25°C~+85°C |
| Contact Resistance: | 20m Omega Max |
| Insulation Resistance: | 1000M Omega Min |
| Withstanding Voltage: | 1500V AC/minute |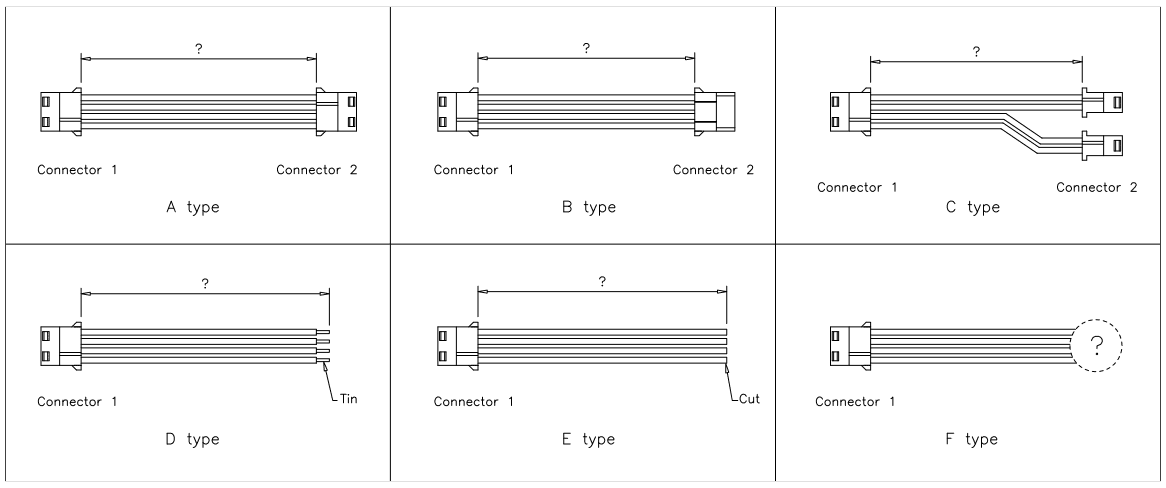 JST L6.2mm Pitch Wire-to-Wire Connector
SCT6200 Series is Scondars Line of Reliable 6.2mm Pitch Wire-to-Wire Connectors Likened to the JST Brand
Scondar offers SCT6200 Series as replacement and cheaper alternative of JST L6.2mm pitch wire-to-wire connector in a complete package including the male housing, female/receptacle housing, female terminal and male terminal, all manufactured with precision-fitting and durability ensuring accurate mating.
JST L6.2mm pitch connector supports up to a maximum 10A of current per circuit allowing quick swapping of wired terminals for disruption-free operations in consumer, automotive and industrial applications. Scondar's economy power connectors are designed with up to 15 positions, so your product can reliably deliver power even when space is limited.
Features
Prominent Circuit Identifiers at the Rear Housing and Receptacle and Plug Housings
These identifiers ensure that there is a correct order in inserting/pairing crimped leads to the circuits.
Easy, Fast Panel Mount with Multiple Options for Panel Thicknesses
The JST L6.2mm pitch series can also be easily mounted on panels of various thickness without using tools and fasteners. In addition, the simple push-in feature and anti-rattle panel gasket of this wire-to-wire connector enables easy and convenient panel mounting.
Internal Locking Feature
Intendedly manufactured for combining both flexibility and reliability, these low-profile connectors are equipped with a friction lock and crimped-style lock mechanism for safe fastening and removal of the wires from the board.
Well-Designed Crimping Feature
The crimps are well engineered to be air-tight, preventing oxygen and moisture from reaching the metals, causing corrosion. Thus, the connector can be easily removed from the head without holding the wires.
High Contact Pressure
A positive latch lock ensures that a high contact pressure between the male and female plugs are maintained for preventing the cables from being easily disconnected due to entangled routing, heavy loads and vibration.
Safe and Fully-Sealed Electrical Interfaces
The electrical interfaces are fully sealed using a shrouded-header for use applications with high levels of moisture. The shroud helps meet the low smoke, toxicity and flammability requirements of almost all industries.
Equipped with Reduced Mating Force (RMF) Solutions
The different wire-to-wire connector types are equipped with RMF solutions for lower friction solution between the contacts of the device and the socket, making insertion and removal of the device easier, while at the same time eliminating the need for the complex mechanisms such as in ZIF sockets.
Application
JST L is one of the most commonly used connectors in power transmission.
Rechargeable battery packs
Battery balancers
Battery eliminator circuits
Radio controlled servos.
RGB LED decorative light strips
Other applications include:
Seat wiring and actuation
Passenger service units
IFE (in-flight entertainment)
Electronic window shutters
Gallery
Material and Packaging of JST L6.2mm Pitch Wire-to-Wire Connector
Using a UV-Resistant Thermoplastic Material for Enhanced Connector Performance
The housing components are injection molded Nylon66,UL 94V-0. These thermoplastics are scientifically proven to resist UV-radiation than the normal plastics, ensuring that the connectors are well-protected, reducing the chances of early degradation and increased cycles/minute of the connector subjected to harsh environments.
Tape and Reel Packaging for SMT Components
Scondar uses a state-of-the-art tape and reel equipment to package a variety of components.
The tape and reel packaging strip has accurately sized cavities for the terminal height, width and depth, securing the them from the environment and maintaining consistent position during transportation.
You can expect that your wire-to-wire connector package is undisturbed during the trip and has maintained its vitality even during your production stages, which is why a lot of our customers has raved about our product for both cheaply-priced and, at the same time, resembles the JST L6.2mm pitch wire-to-wire product in performance and quality.
The complete package will include the following:
Female terminal: 10,000 pcs/reel, brass material and tin-plated finish
Male terminal: 10,000 pcs/reel, brass material and tin-plated finish
Female Housing (Nylon 66, UL94V-0 500): 1000pcs/bag
Male Housing (Nylon 66, UL94V-0 500): 1000pcs/bag